I've been obsessing this week over QR code resources and ideas. If you follow me on Twitter or Pinterest, this is not news to you. ;) I decided it was time to create a post showing the highlights of what I've learned and found.
First, this blog was a great find. I follow
Tony Vincent on Twitter
, but I had no idea how informative his blog was. Check it out by clicking below.
I found this blog while researching OR codes. Tony has a great video about the basics of QR Codes.
In this video, Tony mentions a free site called
QR Voice
where you can type text, scan the QR code, and a computerized voice will read the text! This would be great for stations where students tend to forget directions. ;)
I obsessed over QR codes on Pinterest! Follow my
iPad
or
Technology for School
board. (I need to make a board just for QR codes, as I found many others have.)
I found this awesome
freebie
that I tested in my class this week. My firsties LOVED it!!!!
They got to practice reading, spelling, phonograms, and handwriting independently. Check it out by clicking
HERE
. It's from The Brown-Bag Teacher, which is a great blog I recently discovered!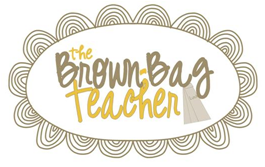 I found this slide show about QR Codes via
Scoop.it
, which intrigues me as another way to share and learn new tech. ideas.
Another Tech GURU is Tammy Worcester.
I compiled all these great finds on my school's
Tech Star Wiki
. It's a work in progress, but I'm excited to beef it up over the summer as a tool for sharing and learning with my school. Check it out!!!
I hope you learned something new or are inspired to go learn and try something new!